Appointments and Promotions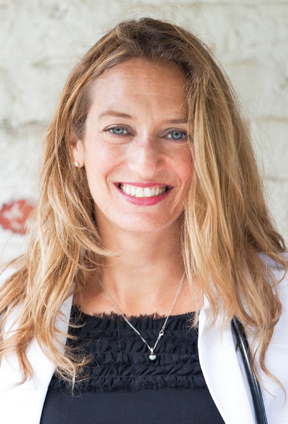 Critical Care & Veterinary Specialists of Sarasota LLC (CCVSS), has added board-certified internal medicine specialist Dr. Dawn Martin to its roster of veterinary specialists.
Martin is skilled in endoscopy and ultrasound and has particular interest in nephrology, endocrinology, and diseases of the immune system and liver, gallbladder and bile ducts, according to Dr. Anne Chauvet, a veterinary neurologist and neurosurgeon and founder of CCVSS. For the past six years, Martin has practiced as an internal medicine specialist with the multispecialty Veterinary Emergency Clinic and Referral Centre in Toronto.
She has a bachelor's degree in Biochemistry from Memorial University in St. John's, Newfoundland, and is a graduate of the Atlantic Veterinary College at the University of Prince Edward Island, Canada. Martin completed a rotating internship and internal medicine residency at the Ontario Veterinary College, University of Guelph, where she also earned a doctorate in veterinary science. She is a diplomate of the American College of Veterinary Internal Medicine.
CS&L CPAs, a certified public accounting firm located in Bradenton and Sarasota, has promoted two staff members, David Reali, CPA, and Kinga Huse, CPA, to Tax Supervisors. Reali, a long-time resident of Bradenton, has been with the firm four years. He started at CS&L CPAs as an intern and graduated from the University of South Florida in May, 2009. Kinga Huse, a Sarasota resident, has also been with the firm 4 years. She is a Cum Laude graduate of USF and obtained her CPA license in January, 2011.
Caroline Liljencrantz has joined Suncoast Advisory Group as the new Client Services Assistant and Administrative Coordinator. She will be responsible for all client and strategic alliance administrative opportunities and projects. Born and raised in Sweden, Liljencrantz has lived most of her adult life in the U.S., including New York, California and Florida. After earning her B.S. in Health Care Management from St. Francis College in Brooklyn, New York, she worked in administrative capacities for a number of organizations, including companies in the health care and financial industries.
Established in 1988, Suncoast Advisory Group provides wealth management services. Services include financial planning, business management consultation, along with investment, fringe benefit, estate and tax planning. Suncoast Advisory Group enjoys a national reputation in crafting plans for physicians, dentists, and family-owned businesses. The firm is headquartered in Sarasota and maintains an office in Jacksonville.
Bob Carter Companies LLC expanded its team of philanthropy and fundraising consultants, adding three Managing Directors. Carol Carter, Eileen Toohey, and Christina Walker are the newest consultants working with BCCo, which uses a dynamic team approach to help nonprofit organizations develop and reach their unique fundraising goals.
Carter has more than 30 years of experience in development and advancement for higher education institutions and national nonprofits
addressing human needs. She worked with the University of Pittsburgh, Carnegie Mellon University and New College Foundation, and she served as Managing Director of Strategic Gifts for Feeding America.
Toohey has 25 years of experience in fundraising and development for McDonogh School, an independent K-12 in Baltimore, Md. Her areas of expertise include campaign planning, donor relations, board development and team building to help nonprofits develop and implement strategic fundraising initiatives.
Walker has 30 years of experience in working with local and global nonprofit organizations as a staff member and consultant. Most recently, she led The Nature Conservancy's philanthropy, marketing, corporate engagement and board development efforts in its 16-country Latin America Region.
Bob Carter Companies has its headquarters in Sarasota and has a regional office in Mexico City. Carter, President and CEO, currently serves as chair of the boards of directors for the Association of Fundraising Professionals and the National Aquarium.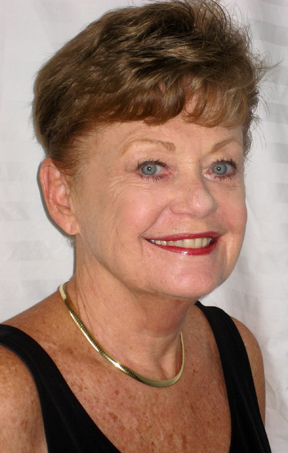 The Women's Resource Center of Sarasota County recently welcomed new management to its not-for-profit boutique Encore & more Consignment
Shop. Marilyn Goldfarb is the store's new manager. Originally from Lexington, Ky., Goldfarb brings over 25 years of retail experience to the position. She was previously the director of the 5th Avenue Club at Saks Fifth Avenue in Sarasota.
Goldfarb's responsibilities will include managing the retail operation, including donations, consignments, pricing and displays, and promoting the mission and programs of the WRCSC within the shop and in the community.
Halya Sobkiw, the former store manager of two years, is returning to the WRCSC's Sarasota office as an administrative assistant. Susan Merrill, employed for three years at Encore & more Consignment Shop, will remain the assistant manager.
Board News
The Junior League of Sarasota (JLS) announces the board of directors for 2013-2014. Fourteen new board members were elected by their peers to serve on the JLS board. The women are as follows: Jessica Hays, President; Amanda Gambert, President Elect; Brigid Saah, Vice President Finance; Liz Reuth, Vice President Membership; Concetta Hollinger, Vice President Community; Amanda McCracken, Vice President Communications; Cheryl Burstein, Vice President Sustainers; Daniela Kirvin, Nominating Chair; Silvanna Medina, Treasurer; Andrea Hunt, Assistant Treasurer; Cindy Rottkamp, Corresponding Secretary; Alicia Chalmers, Parliamentarian; Barbie Nilsen and Recording Secretary/Assistant Parliamentarian; Shane Smith, Administrative Assistant.

SEND US YOUR ANNOUNCEMENTS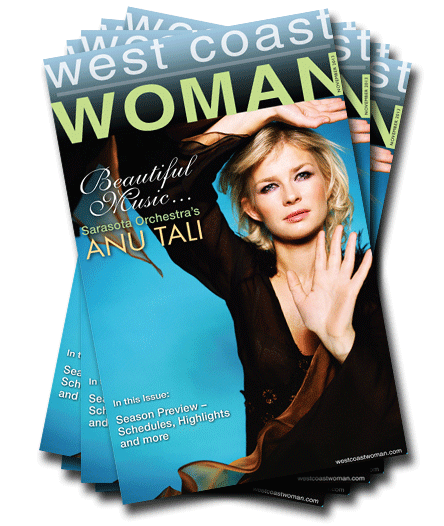 Accolades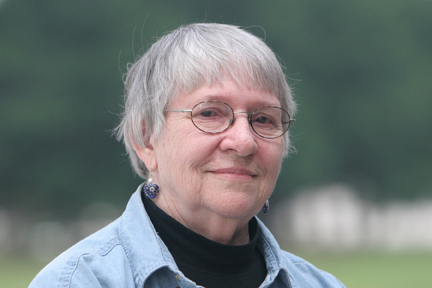 State College of Florida, Manatee-Sarasota (SCF) honored professor Pam Stewart at a plaque dedication reception on September 20, at SCF Bradenton in the lobby of building 10, Art and Design. Stewart recently retired as professor of art, design, humanities after teaching at SCF for 55 years. She remembers when the college, established in 1957, conducted its first classes with 502 students in 1958 in a downtown Bradenton former high school while the new Manatee Junior College took shape on the present site of the Bradenton campus.
She taught art appreciation as a substitute teacher when she first came to then-Manatee Junior College in 1958 after serving as a teacher and coordinator of art programs for Manatee County's elementary schools. The new opportunity allowed Stewart to focus on teaching college students the subject that she loves most: art history.
She thrived as a college-level instructor, and later as a full-time faculty member, in what was then a male-dominated field, as she expanded the program to include additional courses that her male colleagues were not credentialed to teach.
Over half a century, Stewart taught art to generations of SCF students. Her former students include current SCF faculty members and local designers, artists and photographers. Stewart graduated from the University of Iowa with her bachelor's degree. She earned a certificate in commercial photography from New York City's School of Modern Photography, a master's degree from the University of South Florida, and an Ed.S. from Florida Atlantic University.
The Players Theatre held its annual Spotlight Awards Banquet this past August where they honored volunteers, donors, casts and crews, and board members.
The winners were: Players Staff Member of the Year: Jolie Schroeder; Players Board Member of the Year: June Gordon; Players Outstanding Student of the Year: Ashley Nicole Jackson; Players Spotlight Usher for Season: Larry De Rosa; Players Spotlight Unsung Hero: Ralph Nuremya; Players Behind the Scenes Spotlight: Patrick Bedell & Nick Jones; Players Spotlight Backstage: David Paine; Players Volunteer of the Year: Bob Trisolini and Bob Nosal.
The Players also appointed its new 2013-2014 Board of Trustees as follow: Executive Board: Leona Collesano, Chair; Austin Jambor, Vice Chair; Michael G. Brown, Treasurer; Barbara Johnson, Secretary. Trustees are Shelley Cairo, Denise Davis-Cotton, Randall Garmer, Stephen LaHood, Arthur Levin, Allan Roberts and Lynford Wiley.
Real Estate News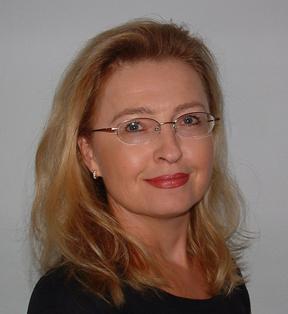 Realtor Elke von Oertzen has joined RE/MAX Platinum Realty in the Venice office. One of the Venice area's top producers, she brings 35 years of real estate experience, including seven years with Gulf Coast Realty in Venice.
A native of Germany, von Oertzen worked with one of the leading real estate companies in Wiesbaden, Germany, after completing a three-year apprenticeship. She also worked for an architect and several developers, gaining insight into design and construction, before opening her own successful real estate company in 1988. RE/MAX Platinum Realty's Venice office is located at 307 W. Venice Ave., Venice.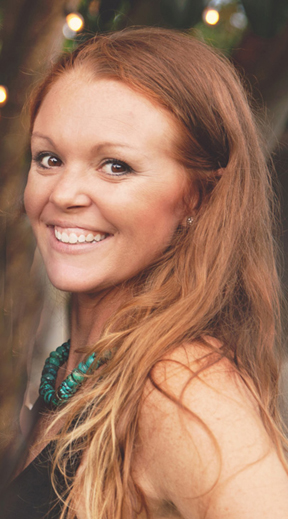 Realtor Alicia Collins Kurvin has joined RoseBay International Inc. in the Southside Village office, as a partner with Roni Gold Kurvin worked several years managing various construction trade companies before becoming the Office and Property Manager for architect George Palermo. She now runs own successful catering company, Pure Indulgence Catering, which has led her back to her love of real estate and interior design. The Southside Village office is located at 1815 S. Osprey Ave., Sarasota.
Board News
PLATO (Professional Learning and Theatrical Organization) the non-profit theatre group, has added five new members to its Board of Directors. They are, Carole Kleinberg, a well-known theatrical activist and stage director Anne Howard, philanthropist and founder of the Art Lovers League, Robert Trisolini, prominent actor, director and choreographer, Dr. Kathryn Sogolow, playwright, dramaturge, and grant writer and Peter Salefsky, realtor, fund-raiser and theatre aficionado. They, along with the original board members, will continue the effort to raise funds to establish a new home for PLATO at the Grand Slam Plaza.PLATO's mission is to produce professional theatre, and to provide theatrical training and community outreach for adults, young adults and children.
The newly-elected Board of Directors of the Venice Theatre Guild held its planning meeting for fiscal year 2013-14. At the meeting, they set the Guild Events agenda for the upcoming season. First formed in the 1950s, the Venice Theatre Guild is an affiliate of the theatre comprised of the voting members of Venice Theatre dedicated to supporting it. Over the decades Guild college scholarships have helped dozens of local students to pursue their theatre studies.
Today the Theatre Guild has developed a more focused mission: they have partnered with the theatre's Education and Outreach Department to provide tuition support to literally hundreds of students from pre-K through grade 12 who might otherwise not be able to attend VT's theatre arts classes, summer camps or technical training programs.
Venice Theatre Guild 2013-14 Board of Directors: Sitting (left to right) Nancy Reynolds, Lorraine Ryerson, Richard VanAlen, Earl Baumruck, Bill Saro and Harry Moses; Standing (left to right) Mark Richardson, Peter Sayer, Maureen Holland and Bob Germain