Sarasota Memorial Health Care System CEO Stepping Down June 1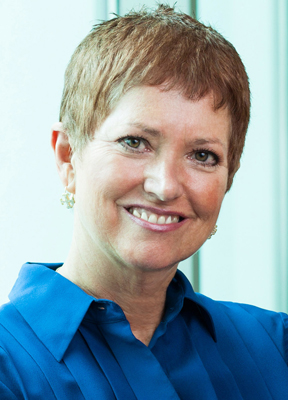 After nearly 10 years at the helm, Gwen MacKenzie has stepped down as president & CEO of Sarasota Memorial Health Care System and returned to her home state to assume a leadership position in the nation's largest Catholic and nonprofit health system.
As of June 1, MacKenzie will be responsible for the administrative direction, strategic positioning and operations of Ascension Health's five health systems in Michigan — Borgess Health, Genesys Health System, St. John Providence Health System, St. Joseph Health System and St.
Mary's of Michigan — which collectively have 31,000 employees and more than 150,000 patient discharges and 4 million outpatient visits throughout the state.
"Sarasota Memorial is a very special organization with outstanding doctors and staff, and it's been an honor to serve this community," MacKenzie said. "It will be hard to leave so many good friends and colleagues. I've had the privilege of working with a phenomenal team. I'm proud of all we have accomplished these past nine years and I know that SMH is on a path to continued success."
Since joining Sarasota Memorial in 2005, Gwen has implemented numerous patient care and operational improvements. SMH has been repeatedly honored by the American Nurses Credentialing Center (Magnet designation), U.S. News, Thomson Reuters, HealthGrades and numerous other national organizations. Gwen led SMH through a period of unprecedented growth and improved
access to care, opening seven outpatient centers in the past nine years, including Sarasota Memorial's freestanding Emergency Room and Health Care Center in the medically underserved community of North Port.
As well, her focus cost-saving measures helped turn around a financial loss into a positive margin. The organization's positive financial results paved the way for bond-rating upgrades and our $250 million campus improvement project.
Accolades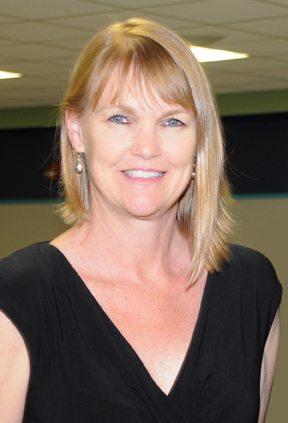 Kristen L. Anderson
, program director of special programs at SCF, was recognized in April with a Citizen of the Year Award by the Sarasota Alumni Chapter of Kappa Alpha Psi Fraternity Inc. Anderson received the award, which honors community leaders based on their service to the community and on the job, for her role in assisting underprivileged young people in succeeding and persisting in college.
She has served as the College Reach-Out Program (CROP) director at SCF since 1997 and was instrumental in establishing the Summer Bridge Program in 2001-02. She also was a youth development worker in the Peace Corps in Niger, West Africa.
Appointments and Promotions
Barbara A. Ramsay, the new chief conservator at The Ringling brings almost four decades of experience in art conservation with a focus on managing, directing, and carrying out conservation treatments on easel paintings, murals, historic painted finishes, and modern art objects.
Ramsay's work will include the examination and treatment of paintings, as well as care of the wide range of objects in the collection. Preventative conservation as well as restoration treatment will be important aspects of her responsibilities as chief conservator.
Since arriving at The Ringling, Ramsay has acquainted herself with the museum's collections. She prepared "Rest on the Flight into Egypt", a painting by Paulo Veronese from The Ringling's permanent collection for loan to The National Gallery, London. Ramsay will also be treating paintings that have recently been acquired—such as an eighteenth-century portrait attributed to Allan Ramsay—for display in the galleries.
Prior to The Ringling, Ramsay worked in the Washington, DC area for almost 15 years as Director of Conservation Services at ARTEX Fine Art Services—the largest private fine art services firm in the United States. While at ARTEX, Ramsay directed work at the U.S. Capitol, including the conservation of murals by Constantino Brumidi in the Senate Appropriations Committee Room and historic painted finishes research in the Senate Reception Room.
Ramsay also worked for 18 years as a conservator of paintings at the National Gallery of Canada, Ottawa, with five of those years as Senior Conservator of Fine Art. She holds a Master of Art Conservation degree in Fine Arts (Paintings & Works of Art on Paper) from Queen's University of Kingston, Canada, and a Bachelor of Science in biology from the University of Toronto.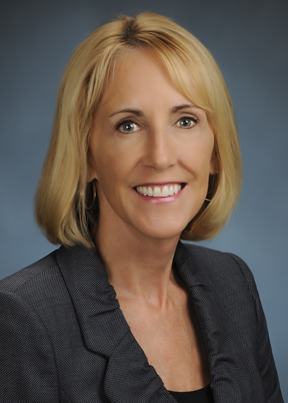 Fourteen attorneys at the law firm of Icard, Merrill, Cullis, Timm, Furen & Ginsburg, P.A., have earned the highest available rating through a peer review process that is managed and monitored by Martindale-Hubbell. Martindale-Hubbell PEER REVIEW RATINGS provide an objective indicator of a lawyer's ethical standards and professional ability. Rankings are generated through evaluations by members of The Florida Bar and the Judiciary in the United States and Canada. The attorneys are rated in the following categories: Legal Knowledge, Analytical Capabilities, Judgment, Communication Ability and Legal Experience.
The Icard Merrill attorneys who have received Martindale-Hubbell's Pre-Eminent rating include: Charles J. Bartlett, Michael J. Furen, Michael L. Foreman, Arthur D. Ginsburg, F. Thomas Hopkins, Thomas F. Icard, Jr., Todd D. Kaplan, Robert G. Lyons, William W. Merrill, III, Robert E. Messick, Alyssa M. Nohren, J. Geoffrey Pflugner, Jaime L. Wallace and Richard S. Webb, IV.
The School Board of Manatee County has added Rebecca Roberts, CPA, CIA, as its new Finance Director. Roberts comes to Manatee County from Maryland where she served as the City of Baltimore's Division Chief (Chief Accountant) since 2010. Roberts replaces Tommy Crosby who resigned in January 2014, to become the Director of Alachua County's Office of Management and Budget.
Kristie O'Kon and Jen Raymer have both joined Grapevine Communications as Client Relations Managers and will each coordinate project development, communication and process management for a select group of clients. Kirsten Raynor is currently a junior at the University of South Florida studying Mass Communications. Her main role at Grapevine is that of Public Relations support but during her internship she will garner real-world work experience in all aspects of an advertising agency.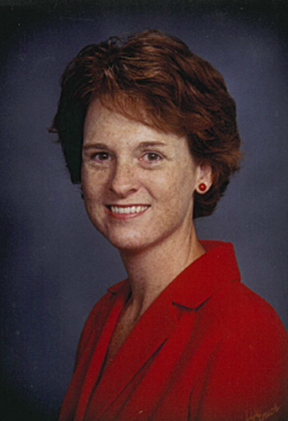 Carla Benison
is the new Vice President of Finance for the Friendship Center, Inc. Carla has nearly 25 years experience in accounting in both nonprofit and governmental finance. She comes to the Friendship Centers from the City of Cape Coral, where she was Senior Accounting Manager. Carla has a Master's degree in Public Administration and a Bachelor's degree in accounting from Western Michigan University.
Century Employer Organization
has announced that Daria Arcadi is now Vice President. Arcadi, with 25 years in the Professional Employer Organization (PEO) business brings an operational expertise to CEOPEO. She worked with founder Celeste Dockery at her previous PEO, Professional Employee Management, Inc. shortly after its inception in 1988.
Arcadi designed, developed and maintained the flow of production within the company, along with training and supervising all payroll specialists before becoming Vice President of Payroll Services. Arcadi joins Dockery once again at CEOPEO.
Good Deed Dept.
Recently, McNeal Elementary School in Lakewood Ranch completed the "Hop to It, Feed the Frog" fundraiser for the Payton Wright Foundation The grand total from the fundraiser was $7,104. All of this was from spare and loose change over the course of three weeks.
Monies raised will be donated to various families throughout the country that are battling pediatric brain cancer to help alleviate their financial stress to help them with mortgage payments, gas cards and more. In 2013 the nonprofit raised more than $100,000, which went toward helping more than 600 families nationwide. The Foundation works hand-in-hand with physicians and social workers nationwide.
Established in 2008 by Patrick and Holly Wright, the Payton Wright Foundation honors the memory of the Wright's daughter, Payton Who they lost to a rare form of pediatric brain cancer in 2007 at the age of five.
Real Estate News
Michelle Crabtree, Realtor with Michael Saunders & Company, has completed the training course for the Senior Real Estate Specialist (SRES) designation. The course seeks to instill knowledge and understanding of and empathy for 50+ real estate clients and customers and to develop the business building skills and resources needed for specialization in the 50+ real estate market which represents more than 20% of the US population.
Crabtree is a third generation Sarasotan and has been a licensed Florida Real Estate Broker Sale Associate since 1982.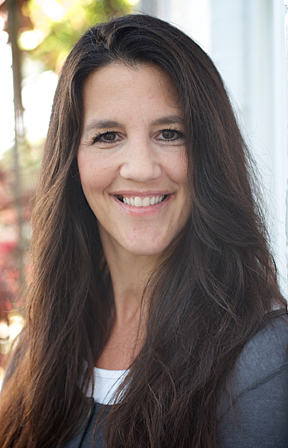 Donna Hartzler
has joined RE/MAX Alliance Group as a Sales Associate in the University Park office. She has been with RE/MAX for 10 years, last serving as a Broker-Associate with RE/MAX Ocean Realty in the Outer Banks of North Carolina. A business graduate of the College of DuPage in Glen Ellyn, Illinois, Hartzler brings 22-year background in the lending industry.
The RE/MAX Alliance Group University Park office is located at 8027 Cooper Creek Blvd., Sarasota.
Ellen Laura Esses has joined the Sarasota office of RE/MAX Alliance Group as a Broker-Associate. A lifelong sales professional with 10 years of real estate experience. A Relocation Specialist, Esses is a graduate of the Sarasota Association of Realtors (SAR) Emerging Leaders Program and holds the Graduate, Realtor Institute (GRI) designation. She is a consistent winner of the Five Star Real Estate Agent Award for Best in Customer Satisfaction.
The RE/MAX Alliance Group Sarasota office is located at2000 Webber Street, Sarasota,
The Arts
The Sarasota Orchestra has formed a new volunteer entity called the Sarasota Orchestra Friends. This new organization is the result of a merger of the previously separate Manatee and Sarasota auxiliaries.
Leaders from the two auxiliaries began meeting late in 2013 to discuss their respective visions for volunteerism and challenges that both organizations faced. The auxiliaries merged to achieve efficiencies and eliminate duplicate efforts on newsletters, directories and other functions.
Boards of the auxiliaries both voted unanimously in early April to suspend their bylaws and merge into the Sarasota Orchestra Friends. The Friends will officially commenced operations on May 1. The Task Force that conducted the review was comprised of Mary Boose, Dorothy Blum, and Kitty Ramos from Manatee County. The leadership from Sarasota included Caroline Ryan, Becky Miller and Anne Scott. Popular programs such as Musical Mornings, Classical Conversations and social gatherings will be continued under the new Sarasota Orchestra Friends.