Appointments and Promotions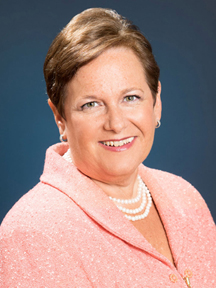 Jocelyn Stevens recently accepted the role of Director of Leadership Giving at the Sarasota Orchestra. She is responsible for working with donors on leadership gifts to the endowment as well as legacy or planned gifts to the Orchestra. She earned a Bachelor of Fine Arts in Theatre Arts Management from Ithaca College. Her experience includes more than 15 years working with donors on their philanthropy including a leadership position at a Community Foundation.
Institute for the Ages has added Karin Gustafson as a Community Relations Associate. Gustafson recently retired from serving for 23 years as the President of the Y Foundation of Sarasota She will focus her efforts on sharing the Institute's impact within the community and serve as a conduit to engage interested parties with its mission.
Magida Diouri has joined the Jung Society as Executive Director. She was General Manager of Burns Court Cinemas, Operations Manager for the Sarasota Film Society and the SFS' artistic director for a number of years. She programmed and organized Cine-World Film Festivals, Global Lens screenings, outreach programs as well as LGBT film festivals.
Since leaving the Film Society she has stayed active in the film industry, as a representative for a European film distributor, through film festivals and film markets — Cannes Film Festival, Toronto, AFM and print traffic coordinator for the Sarasota Film Festival. Through her company, broken rules, lc, she created the Fabulous Independent Film Festival in August 2011, Sarasota's first independent LGBT film fest. It just celebrated its third anniversary.
Nurse practitioner Lisa Mazzaferro, MSN, ARNP, FNP-C, has joined Florida Orthopedic Specialists and Sports Medicine, bringing extensive experience in family practice and advanced cardiology.
Mazzaferro will assist patients throughout the evaluation, pre-operative, in-patient, and recovery process, providing continuity of care in both office andhospital settings. She will also educate patients and family members regarding their conditions, treatment plans, medications, laboratory results, diagnostic studies, and procedures. Mazzaferro was formerly with Bayfront Medical Center in St. Petersburg.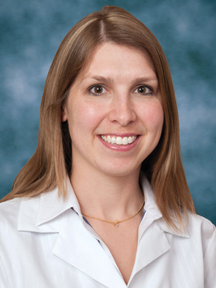 Sarasota Memorial Health Care System welcomed a new family practice physician into its First Physician Group (FPG) network. On January 6, Meghan Buhler, MD, began accepting new patients at FPG's Lakeside office in Venice.
Dr. Buhler joins Dana Chaykin-Glover, MD, Jeffrey Glover, MD, and James Rodgers, MD, at the internal medicine and family practice located at 842 Sunset Lake Blvd., Suite 401, Venice.
Board certified in Family Medicine, Dr. Buhler earned her medical degree at the University of South Florida in Tampa, completed her Family Medicine residency at Spartanburg Regional Healthcare System, Spartanburg, NC, and an OB/GYN internship and Carolinas Medical Center, Charlotte, NC. She has worked as a family medicine specialist since graduating medical school in 2005. She came to Sarasota from the Carolinas, where she provided general medical care at a walk-in/urgent care center in Greenville.
First Physicians Group is a network of primary and specialty care physicians employed by Sarasota Memorial to help fill the gaps caused by a shortage of primary care physicians in the region. To schedule an appointment, call the practice at 941-497-8220.
Real Estate News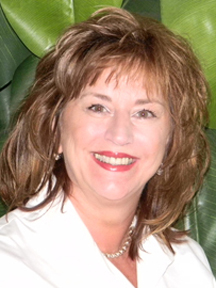 Jennette Properties, Inc. announce that Commercial Broker-Associate, Tonya M. Merrill, has joined the company to head the new Commercial Management & Leasing Division at the Whitfield Avenue location and will handle all the Commercial Property Management, Leasing and Marketing for Jennette's Commercial Division. She will help ensure public safety and security, direct the day-to-day operations, administer leases, prepare vendor contracts, maximize income, minimize expenses, enhance property value and improve the overall bottom line.
Realtor Lorna Deutscher has joined the Sarasota office of RE/MAX Alliance Group. Deutscher has 28 years of experience in the global financial services industry, delivering major technology initiatives to grow investment banking businesses.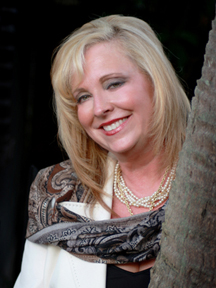 Kimberly Mills, an agent in the RE/MAX Alliance Group Bradenton office, has been named President of the Women's Council of Realtors (WCR) Manatee Chapter. WCR is a national network of successful Realtors advancing women as professionals and leaders in business, the real estate industry and the communities they serve.
A real estate professional for almost 10 years, Mills is active in the industry and held the same position in 2006. She is a consistent recipient of the Five Star Real Estate Agent Award and holds the Certified Residential Specialist (CRS); Graduate, Realtor Institute (GRI); Transnational Referral Certification (TRC); and Certified Distressed Property Expert (CDPE) designations.
Board News
The Board of Directors of the Institute for the Ages recently elected its officers and directors for the 2014 term. Serving as Chair of the Board will be Nancy K. Schlossberg professor emerita from the University of Maryland, and author of several books dealing with retirement and life transitions. Elected as Vice-Chair is Steve Agritelley, Director, Research and Incubation, Health Strategy and Solutions for the Intel Corporation of Portland, Oregon. Serving as Treasurer and Secretary is Rob Lane, partner in the accounting firm of Kerkering and Barberio. John Dart, Senior Partner for the law firm Adams and Reese of Sarasota, will serve as Immediate Past Chair.
The other directors elected include: Richard Adler, Distinguished Fellow at The Institute for the Future PaloAlto, CA; C.J. Fishman, President, Fishman and Associates of Venice; Gail Hunt, President and CEO, of the National Alliance for Caregiving of Bethesda, MD; Roxanne Joffe, President, CAP Brand Marketing and Founder, Magnify Good of Sarasota,; H.R.(Rick) Moody, retired Director of Academic Affairs, AARP of Washington, DC.
Schlossberg, one of the founders of the organization, has served on the board of the Institute for the Ages since its inception in July of 2011. For information on the Institute, visit www.institutefortheages.org.
The Manatee Chamber of Commerce announced its 2014 Officers and Board of Directors. Chairman - Rae Dowling, Florida Power & Light Chairman-Elect - Jonathan Fleece, Blalock Walters, P.A.; Immediate Past Chairman - Thomas Seguin, Suncoast Gems; Vice Chair, Community Development & Communications - Todd Pokrywa, Schroeder-Manatee Ranch Inc.; Vice Chair, Membership Development & Services - Trudy Moon, Air & Energy; Vice Chair, Public Policy & Small Business - Kevin DiLallo, Manatee Memorial Hospital; Vice Chair, Economic Development - John Rice, Rice's Appliance & TV; Treasurer - Bill Poulton, Tropicana Products
Business News
Cutting Loose Salon has been recognized as a leader in the salon industry by American Salon's Better Business Network (ASBBN). American Salon Better Business Network is the foremost program in the salon industry measuring key performance drivers for service and retail success. The program employs comprehensive research to survey, define and identify the key business processes that make the Beauty Industry's best salons successful.
A cornerstone of the Network is an annual business survey that identifies the practices, strategies & tactics that separate the best-run salons from the industry-at-large. The top Performing 50 salons were identified and the Top 25 were given the distinction of a Pinnacle Winner. Coral Pleas is the owner of Cutting Loose Salon. Cutting Loose has one location in University Park; one in Sarasota on Main Street; and one in Lakewood Ranch.
Accolades

Doctors Hospital of Sarasota has once again been named among the Top 100 Hospitals with Great Orthopedic Programs by Becker's Hospital Review.
After analyzing data from highly regarded organizations such as U.S. News & World Report, HealthGrades and Truven Health Analytics, as well as noting the receipt of the Spine Surgery Excellence Award from Healthgrades, the editorial staff identified Doctors Hospital of Sarasota to be a national leader in orthopedic treatment.
In addition to examining rankings and accolades, the team at Becker's performed additional research into each hospital and analyzed the list with industry experts. To be included, hospitals are required to have an emphasis on patient-centered care.
William Troy, RN, is the Director of Orthopedic Services at Doctors Hospital.
Sarasota Memorial Health Care System was named among Becker's Hospital Review's "100 Hospitals with Great Women's Health Programs" in 2013.Becker's Hospital Review recognizes hospitals with exceptional programs dedicated to the health and well-being of women. Hospitals do not and cannot pay to be included on this list. The editorial team at Becker's included hospitals on its list based on the comprehensiveness of their women's health programs and the quality of care they offer.
Hospitals included on the list have been recognized for women's health by several organizations, including U.S. News & World Report, Healthgrades, UNICEF's Baby-Friendly Hospital Initiative, and CareChex.
Last fall, Sarasota Memorial opened its new 9-story Courtyard Tower with three floors dedicated to women and children. Over the years, it has consistently been recognized for its high quality obstetrical program, high-risk pregnancy care and Level III Neonatal Intensive Care Unit for critically ill newborns and premature babies.
SEND US YOUR ANNOUNCEMENTS