The Cavewoman Diet...Does it really work?
A woman writes to a Cavewoman Diet blog: "Help Me, I'm flipping out here, gaining weight like an out of control freight train, and I can't seem to stop this roll that's gathering around my waist. Nothing is helping ...can't sleep, constant mood swings, about to have a nervous breakdown, and still not losing weight."
I was intrigued over comments made by this online blogger who was following the Paleolithic diet. This diet, sometimes called the Caveman or Cavewoman Diet, became popular in the 1970s and is having a revival today. It promotes eating meat, vegetables, nuts, and fruits, and recommends avoiding legumes (beans), grains, dairy, refined sugar, and refined oils. I say intrigued, not because these comments are anything new to me. Actually, her symptoms are typical of patients I see in my office every day. When I read on, I discovered, this patient described herself as being thin only four years ago, which was prior to her peri-menopausal symptoms.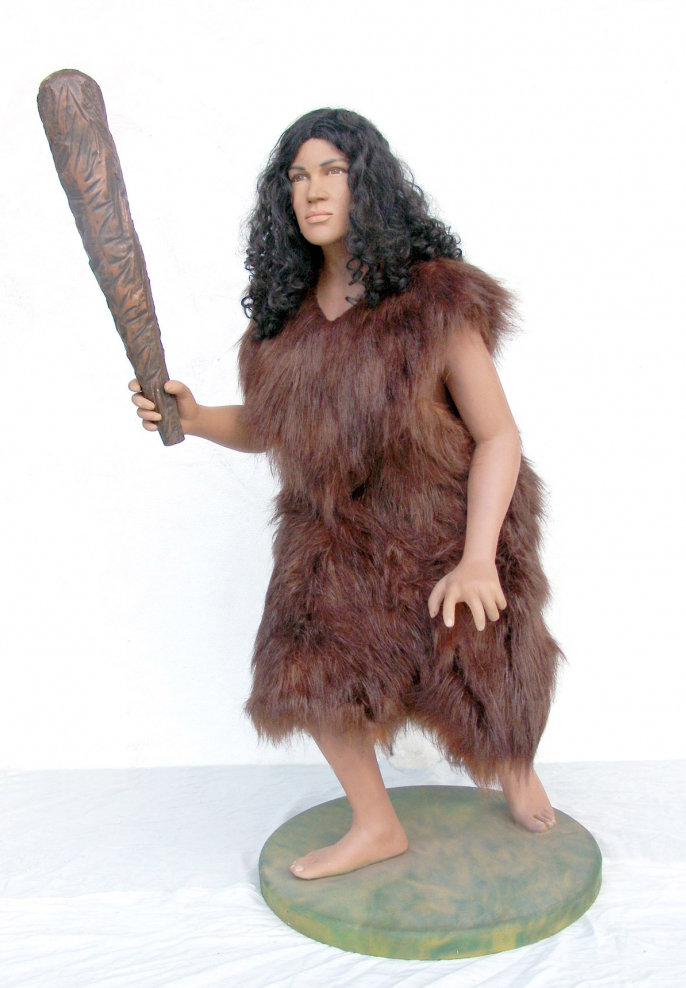 Actually, her problem was not that the Paleo Diet would not work for her, but that her metabolism was out of balance. Trying to lose weight by any method that promotes exercising and calorie restriction can be difficult, if not impossible, especially if one's hormones are not in balance. My mantra is: It is as difficult as trying to stop a freight train with your little finger...you will lose.
At first glance, the Cavewoman Diet seems to make sense...grass-fed meats, veggies, fish, nuts, eggs, fruit. What could be wrong with that? While these are all foods that have a rational basis when it comes to weight loss, basing a diet on the premise that cavewomen didn't get fat has its faults.
First, most cavewomen never hit menopause. Archeologists estimate that the average cavewoman died well before the age of 35. She didn't have to grapple with insomnia, pedal-to-the-metal stress, a slowing metabolism, mood swings, and the array of other factors that burden menopausal and peri-menopausal women.
Second, cavewomen were active from sunrise to sunset. In our modern day society, this is unrealistic for most people. We have cars to take us across town and we have grocery stores at our fingertips. Most women find it hard enough just to balance work and family life, not leaving adequate time for exercise.
And last, but not least, the Cavewoman Diet doesn't take into consideration the fact that we have urges and appetites (different than actual hunger) to battle with. With food around every corner, it's difficult to restrain these urges, unless we have support.
So, while the foods that the cavewoman ate are on target for healthy weight loss, we've found that the additional keys to weight loss are hormone balancing if needed, medical guidance on realistic activity level and portion sizes, expert nutritional advice, behavior modification, support in reaching your goals, and medications and/or supplements to control cravings. These are all things we offer our patients at The Renewal Point and have see great results.
We encourage you to come to one of our upcoming seminars in order to learn more about the unique services offered at The Renewal Point that can make it a whole lot easier to lose weight – and you don't have to be a Cavewoman, either!
Works Cited: SHP: Medicine & Health Through Time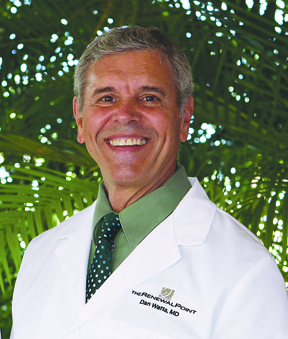 Source: Dan Watts, MD is Medical Director of The Renewal Point—a unique, integrated medical practice. Dr. Watts recently earned his Master's in Metabolic and Nutritional Medicine from USF. As one of the first physicians in the world to have incorporated this degree into their medical practice, he continues to provide his patients with a state-of-the-art approach to healthcare.